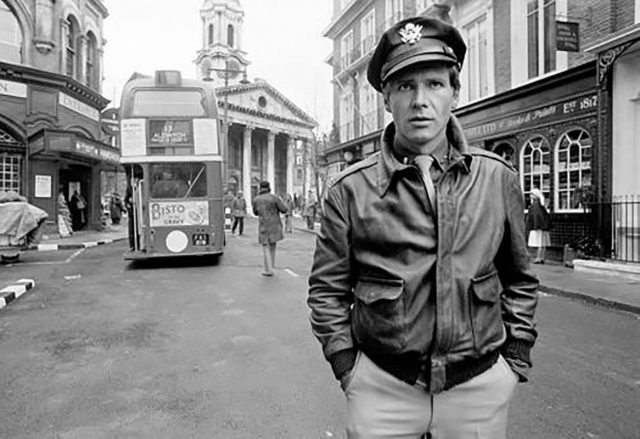 Hanover Street (1979)
Hanover Street is a 1979 Anglo-American wartime romantic film, written and directed by Peter Hyams, and starring Harrison Ford, Lesley-Anne Down and Christopher Plummer.
In London during the Second World War, Lieutenant David Halloran, an American B-25 bomber pilot with the Eighth Air Force based in England, and Margaret Sellinger an English nurse, meet on Hanover Street in a chance encounter.
The following day, Halloran's squadron is sent to bomb Rouen. The plane's starboard engine is hit, but the fire is put out. Cimino, the bombardier, begs Halloran to let him drop the bombs early and turn back, but Halloran does not care about the danger and orders him to wait until they are over the target, prompting him to angrily exclaim that he hates Halloran.
The aerial sequences were mostly filmed at the by then-disused Bovingdon airfield using five North American B-25 Mitchell bombers flown over to England from USA specially for the filming.