Saddened to announce the passing of friend Tim Fidler in the early hours of April 6th 2013 in Cyprus.
Tim had a heart attack after a party for his wife's birthday and wedding anniversary in their home in northern Cyprus.
He was flown home today where he is met by  family Sue, sons Ian and Paul and brother Chris, and sister Mel.
Tim moved from Bovingdon some 6 years ago not long after his elder brother Stan died in a motorcycle accident.
Tim and Sue bought a house there and settled, Tim going on to become a local golf champion.
Sue is expected to return to Cyprus after the funeral  which is provisionally set for April 22nd at Amersham.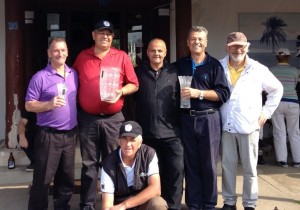 Tim was 58 years old.
Give him a good welcome Stan!