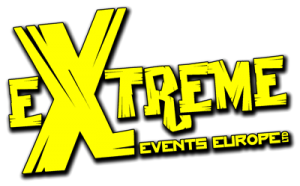 Whether you're a fan of monster trucks, motorbikes, BMX or just general mayhem, the Extreme Stunt Show Live Arena is the place to be on  Friday 18th april at the Airfield, Chesham Road B4505, HP5 3RR.
Firstly check out the monster action where trucks Extreme and Lil' Devil compete to prove they're the best car crushing monsters in Europe.  2013 was a very busy year for these monsters.  Performing at over 150 shows during the summer meant they were in need of some long overdue TLC.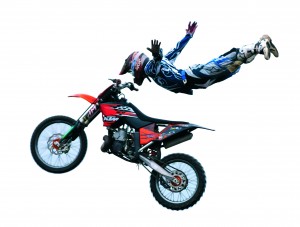 The Extreme workshop has been busy over the winter months to make sure the trucks are ready to keep up with the grueling workout the drivers are going to put them through.  Both still pulling 1500 horsepower and car-crushing to the max, these machines are primed and ready for action.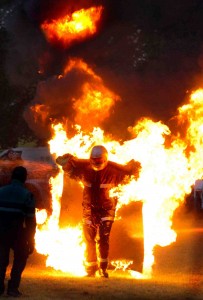 Next up, the Extreme FMX lads who love to tear it up with their death defying stunts including the can can, cliffhanger, lazy boy, kiss of death, nac nac, and superman to name a few.
Prepare to be astounded as the Extreme BMX team, show you how it's done with excessive pedal power.  Check out their bunny hops, barspins, 360s, tailwhips, flairs and of course the backflip.
With performances from our firm favourites who are primed and ready for take-off, the Extreme Team are ready to showcase their tricks.  Two wheel driving, fire stunts and just good old-fashioned chaos to take you all the way to the extreme edgeExtreme Stunt Show will be performing in
Advance tickets (no booking fee)
ADULTS £12
CHILD/CONCESSION £6
(CHILD AGE 3-15 INCLUSIVE/DISABLED/OAP)
Gate Tickets (on the Day)
ADULTS £14
CHILD/CONCESSION £7
(CHILD AGE 3-15 INCLUSIVE/DISABLED/OAP)
GET 2 TICKETS FOR THE PRICE OF 1
WHEN PURCHASING FULL PRICE ADULT TICKET
To claim your discount download the voucher and present at booking office when purchasing tickets.
To download voucher click here.
Ticket Hotline – 08444 771000