Hertfordshire is the best place to raise a family in the UK, while East and North Ayrshire are the worst, according to a survey.
Good pay and weather, top GCSE grades, fast broadband and access to GP surgeries helped put Hertfordshire at the top of an index of 138 local authorities based on 33 aspects important to family life.
Hertfordshire boasts the third highest employment rate in England with 81 per cent of residents aged 16 to 64 in work and an average annual salary of £33,435, while 64 per cent of pupils achieve five or more A* to C grades at GCSE.
East and North Ayrshire suffered the poorest ranking owing to higher crime, lower exam results and lower pay, according to the uSwitch Better Family Life Index.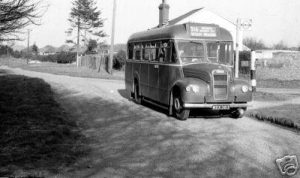 Susan Jarman 316 bus from Hemel Hempstead to Chesham
Anna Knight Oh boy do I remember this one! The day we moved into Bovingdon from Chesham, I had to go to school as per normal, but catch the bus back to Hempstead Road. I didn't get off the bus and went all the way to Hemel Bus station where my mum had phoned through to find out where I was. When I was eventually dropped off on the return journey, the driver let me keep my 3d.
directory.bovingdon.org
I am compiling a directory of all known businesses in and around Bovingdon. Your business can be featured here including your website and email links. Contact mike barnes at mike@bovingdon.org to feature your business on this web direcctory. Your business name will be included for free but you can upgrade. Standard listings are given more prominence over free listings and include a link so people can visit your website or email address. Custom styling is included with Super listings and will display an image or logo with your listing or a snapshop of your current webpage and link to it. Pricing: basic free: Standard £10pa; Super £20.00pa. Visit directory.bovingdon.org for examples.